I finally finshed my niece's baby blanket it's a little small baby blanket that my sister kept begging me to do lol. So I went ahead and finished it up I liked doing this baby blanket because I got to use a lot of stitches in it. Like double, half, puff, single, treble and more. So here it goes.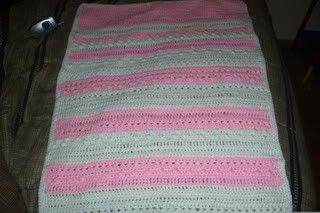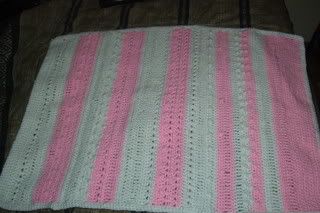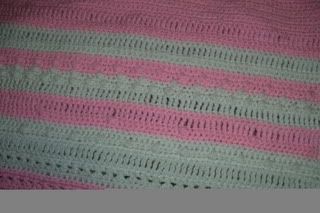 Close up on stitches. :)
Made me a quick carry along yarn bag for all my crochet and latch hook things. I used vinyl that I so liked when I seen it at Walmart so I had to get it. I brought it because I wanted to make me a shower curtain for my bathroom for my new set of bath rugs that I am latch hooking now but, I went ahead and cut a little of the vinyl to do a quick bag for my yarn. I wanted a bag where I can see right though the bag and see the yarn and this vinyl was ok to work with. I made a little zip up purse to go with it something to keep all my crochet and latch hooks in so they wont get lost. Now when I go out I can carry my new bag lol. Here go some pictures.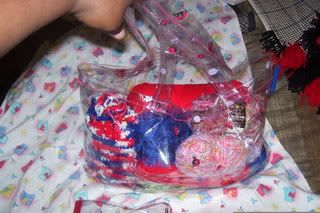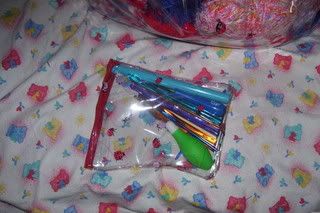 So there you have it. My finished projects for now. You know me will surely have more to brag about soon. :)