Had some cow like fabric left over from another purse I did so decided to put it to work and make this denim purse. I love me some denim.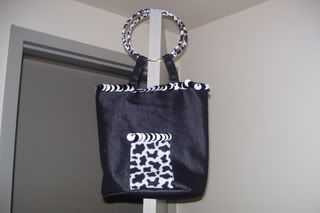 I sewn in this little black and while circle things to the purses on the front and on the front pocket. To give it a little design.
I used circle handles by adding some of the cow like fabric to the circle given it a little comfort to my hand while holding it.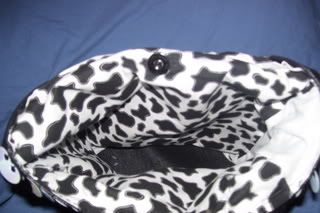 Inside of purse ran out of the cow like fabric but, I still made it work lol. Added a magnet snap also. It's a round bottom purses. Love round bottoms purses they are quicker to get done.
So there you have it love me some denim:)