Hey everyone. Everythings going good here just have a quick crochet project update. I've been done with my latest crochet projects since November but, never had time to post the pictures due to so much other things most of you all know.
But, I did Ms. Nellie a hat and scarf
Done with a I hook
Ripple stitch
Caron Simply (Grape)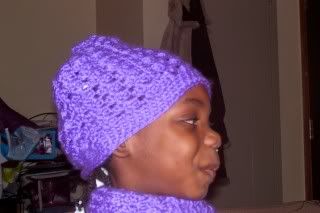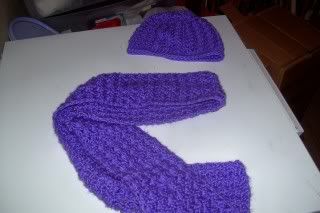 They Nesa scarf she didn't want a hat.
Done with a I hook
Alternate stitch
Caron Simply (Soft Pink) and (Rose Violet)
Also Nesa is now toothless lol. How cute is that.
As you can see she is still on oxygen 24 7 but, she went down to 2 liters instead of 3 liters so the less she needs is good hoping soon she wont need any oxygen at all.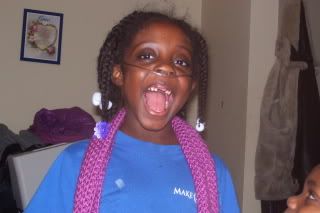 Nesa doing good no nothing manger. She just happy to be home. I am to. Nellie miss Nesa so much. I get to finally go Christmas shopping Thursday been putting it on hold due to our hospital stays.
We just hoping she can spend Christmas at home.
I've been doing ok. Just started back crocheting to help with my stress. I read from time to time it helps me go into another world so I won't have so much on my mind. But I thank everyone for all the prayers thanks a bunch.
I am hoping all goes well in due time.
Everyone have a great weekend and a blessing Christmas take care. :)