Well today I took the time out to crochet. I sat watching Knit and Crochet Today that got me inspired to grab my hook. I had record Knit and Crochet Today on my DVR for the pass couple of weeks so today I finally got to watch them. While watching them I got to finish Nesa bolero it is so cute. Sorry couldn't take the picture with her wearing it she was sleep when I took the picture.
Here it go aint it cute.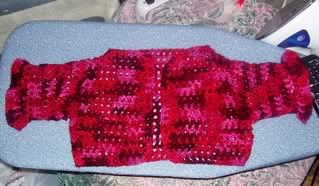 It's short sleeves I want to put a sting on the front to help keep it close.
It's done in Red Heart called Lipstick, so love this color yarn so cute.
Also I made 2 newsboy hats for a lady that loved my newsboy caps and asked me to make her two so I whipped up a black and a white one she wanted it in a larger size due to her wearing wigs so I had to work with my increasing but, it came out great. I hope she loves them.
Here goes the black one.
Here goes the white one.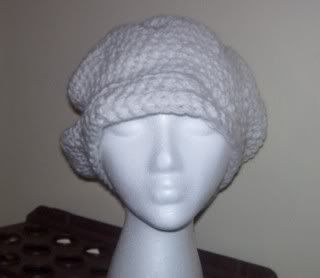 Also wanted to thanks
Katrina
for my swap gifts. Thanks Katrina for those that don't know for Swap Swap Gals our theme for Feb was "All About Hearts" and I got my All About Hearts swap package.
Here go my pretty heart purse.
Nice crochet hook case and a pretty picture frame.
Thanks Katrina love them all.
:)
Also got some ribbons from my Fairy Godmother from Crochetville. Thanks I will totally put these ribbons to use love ribbons. :)
Also still have to get started on my jacket but, yet to pick the fabric I want.
I have to pick from my black denim or from my blue denim jacket.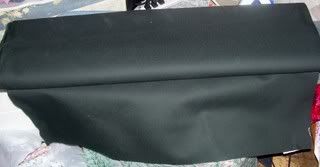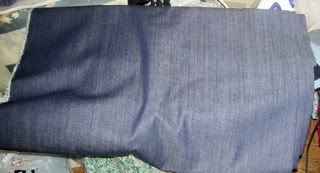 Everytime I find a sell on fabric I have to buy it in bulks but, after buying it I then can't make up my mind what to do with it lol crazy huh.
Just want to let everyone know I am back and on a roll again. Have some more crocheting I have to do. Also after reading
Ashley
blog I also have to catch up with my Ravelry and update my latest projects on there.
Thanks for stopping by everyone take care:)