My mail-lady said, I am going to take your computer away lol. I had so many packages today. I had to warn her I have more coming this week. So she have her eyes open for them.
But, here are some amazing ladies that I just can't thank in words. They spend there time crocheting squares for my daughter and that is so sweet there.
Grannytme
Thanks love them all. Daughter thought she was opening up Christmas gifts today lol.
Cherri
Thanks so much. I so wish I can do squares like you haven't yet master that but, love them so much.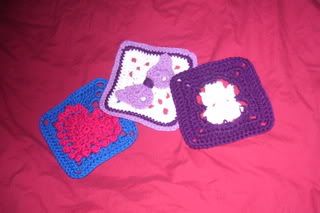 Pineknott
Thanks a bunch love them all. You did good with that fun fur that is staying the way it is thanks for giving it a try.
Don't know the user name to this person and don't know if she like me to put her first name but, whoever you are thanks a bunch love them all.
MarleenCrochets
Love them. Thanks for the Edgerydoo blanket my girls is curl up in the blanket now watching cartoons thanks.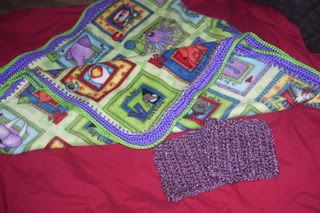 Salos
Thanks a lot love it.
Brennae74
Thanks
WOW can't say thanks you all enough love all of them now I have to get crocheting this big huge colorful blanket. Thanks.