Wanted to do something different for my girls this year so used to buying they 4th of July outfits decided to crochet them a nice outfit for the 4th here go my girls. :) hope you all love them just as much as we do. :)
My 2 yr old Nellie aint she cute lol.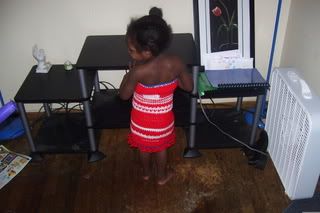 My 5 yr old Nesa anit she so cute :)
Both there outfits :)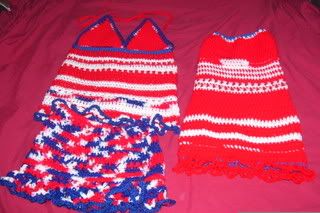 Thanks for looking.
Oh also here is my daughter Nesa's carry along bag that her little sister is modeling for us. :)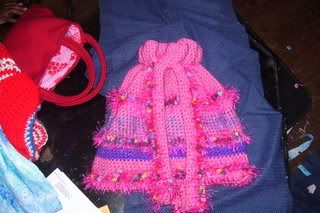 Back with 2 straps that really is one whole strap. Also a drawstring that helps to close up the bag. Very colorful aint it she pick out all the colors she wanted more colors but, thought that that was going to be to much for just a little bag lol. :)